Owners Neville and Bev White previously owned a Bay of Plenty kiwifruit orchard and understand the spraying needs of other orchardists.
With the need for close control of Psa virus in recent years, Neville and Bev have upgraded and increased Hort Force's capacity to cope with the demands Psa has bought with it – more regular copper based sprays, and a wider variety of new generation control sprays means equipment needs to be capable and available when conditions demand.
Orchardists appreciate Hort Force's rapid response and high standard of application service, ensuring crops are protected and thrive, even in the most difficult growing conditions.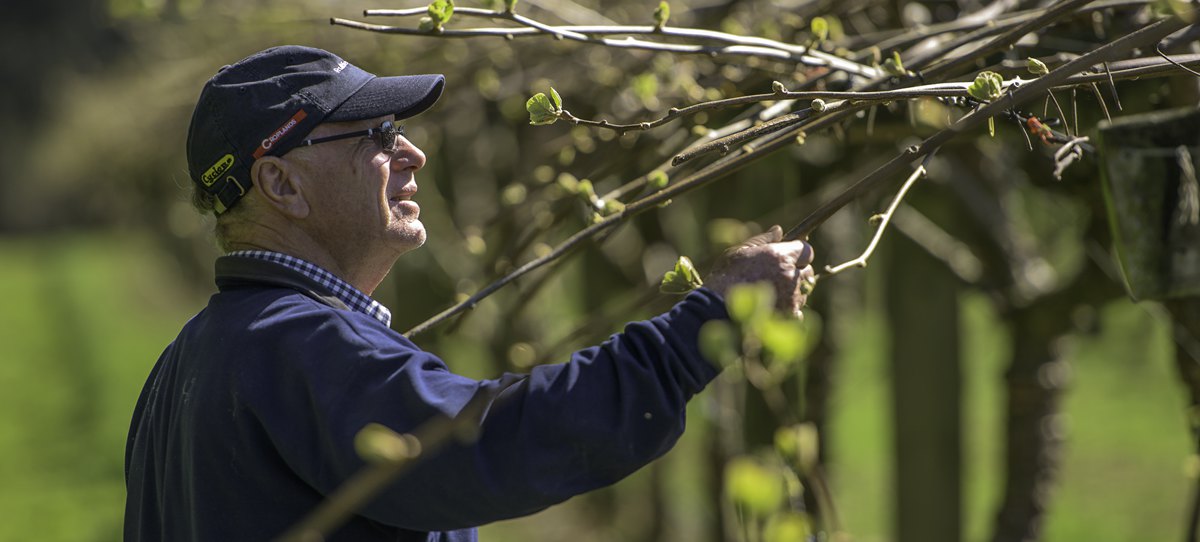 Owner ⁄ Operator, Neville White.